Between us

Installation view,Ferme Asile, Sion, Switzerland

Manon Bellet's exhibition at the Ferme-Asile in Sion (09.10.22-08.01.23) is entitled BETWEEN US. This title suggests not only what connects us, but also what separates us. Manon Bellet uses the contradiction constitutive of this locution to evoke two territories that seem to be far apart and yet have different links on a personal and general level: the Valais and Louisiana. Before considering them as landscapes where global warming is making irreversible changes, the artist pairs them because they are two fundamental geographical markers in her career. Indeed, she lived in Sierre (1996-2001) during her studies at ECAV (now EDHEA), then resided in Basel (2005-2012) and Berlin (2012-2016) before moving to New Orleans in 2016.
The scents presented in the exhibition were extracted on the Louisiana coast in the United States in specific places affected by coastal erosion as well as sediments extracted in the Mississippi river. And also in the region of Sion in Valais in Switzerland during the artist's residency at La Ferme Asile in September 2023. They mix extractions of sediments of the Rhone river as well as extracts of honey, saffron and other plants collected in Valais and in Louisiana.
The show include, olfactive works, video works, sounds works and works on glass
Through her work Manon Bellet invites us to rethink our own territory, whether it is external/collective or internal/intimate, she invites us to feel it in all its interstices, to become aware of it and to question our own role and responsibility in the face of the inescapable process of transformation and loss while projecting possibilities for the future, with resistance and resilience.
—Extract from text of Laurence Schmidlin, art historian, writer and curator, Switzerland
—Extract of the text of Anne Jean Richard Largey, Director of Ferme Asile, Sion
—Photography: Olivier Lovey
Exhibition view with one of the video projection.
Exhibition view with two of the video projections.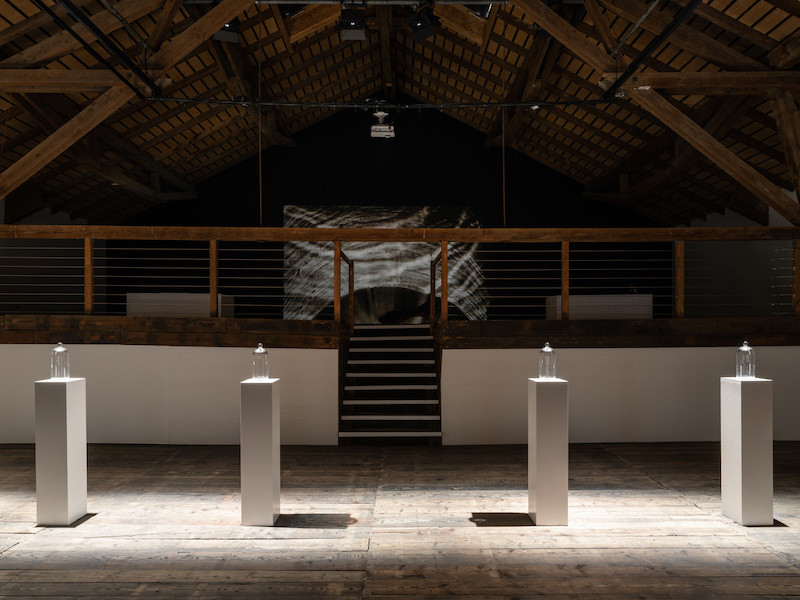 View of some of the bells with scents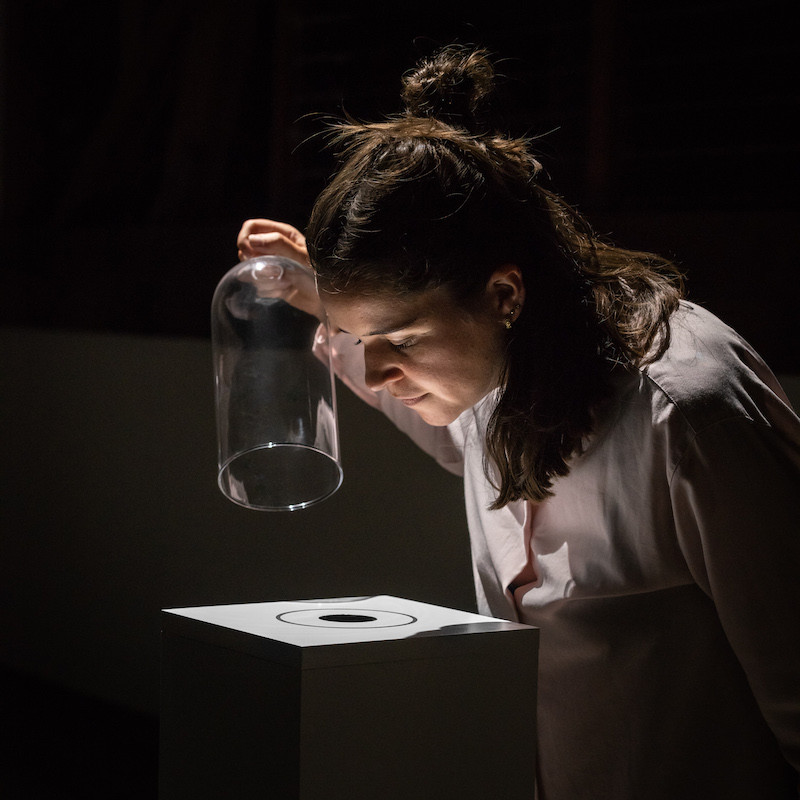 Visitor smelling one of the scent under the bell
Land of water: scent piece of an extraction of water and dirt close to The Rhone River, Sion, CH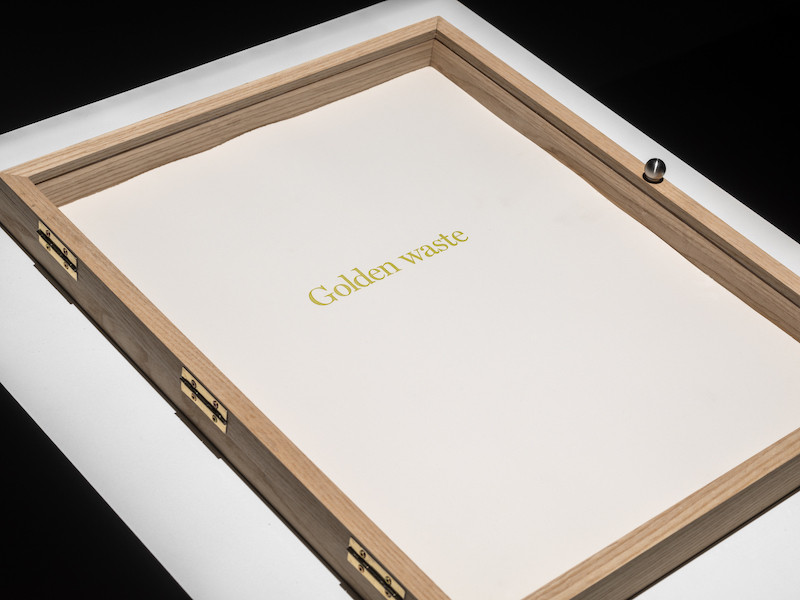 Golden waste: scent piece of an extraction of water and dirt close to Delacroix Parish, Louisiana.
Visitor listening to the audio piece
Visitor listening to the audio piece and reading part of Interview excerpts.