Graphite, 2016

Installation view. Dimensione Disegno-Posizioni contemporaine, Villa dei cedri, Bellinzona

Placed on a pedestal two graphite stones reveal all their preciousness, with diamond, they are one of the natural forms of carbon. Mineral and used for pencil since the eighteenth century - not to mention his multiple use, including in the nuclear field, the graphite would be seen in crystal healing as the stone of freedom of expression.
Having always been interested in materials design, Manon Bellet presents graphite in its three states: in the rough - manufactured - and reduced to powder.
—Excerpt from Karine Tissot
—Photography: Pier Maulini, 2016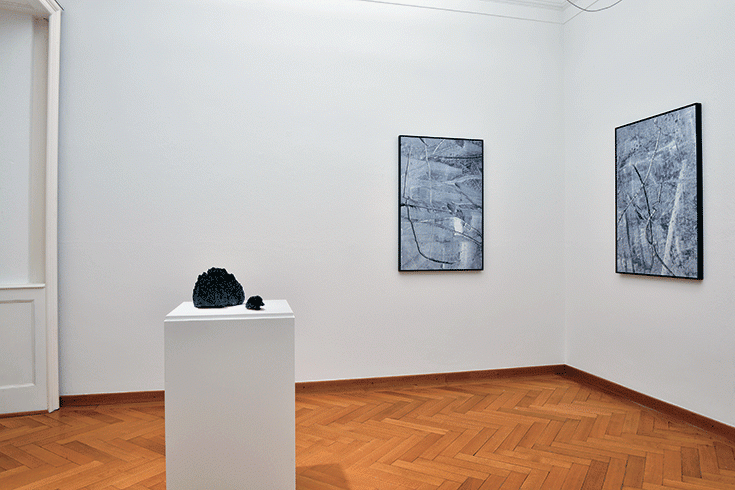 Installation View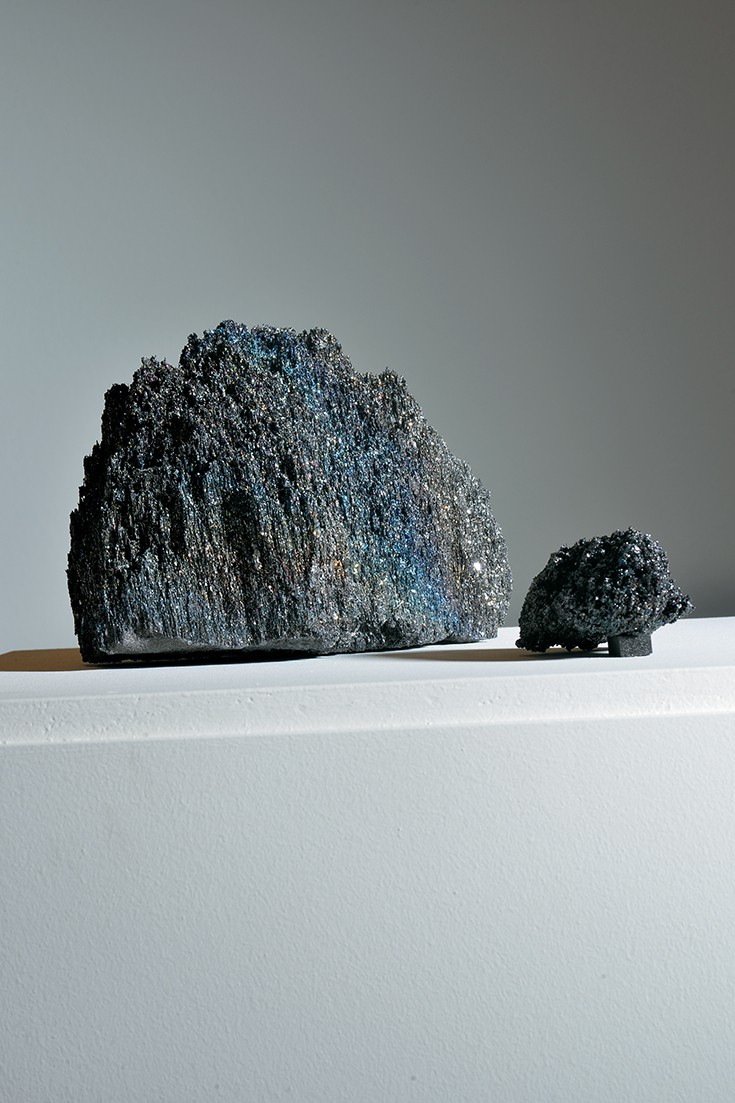 Untitled. 2015, graphite stone.
Variable dimensions
Laisse toi dessiner, 2015.
Fine art print on Hanemühle
Photo Pearl, 120 x 80cm.
Installation View
Empreinte tacite, 2015,
print on Textile, 2.30 x 4.20m

Detail View
Empreinte tacite, 2015,
print on Textile, 2.30 x 4.20m